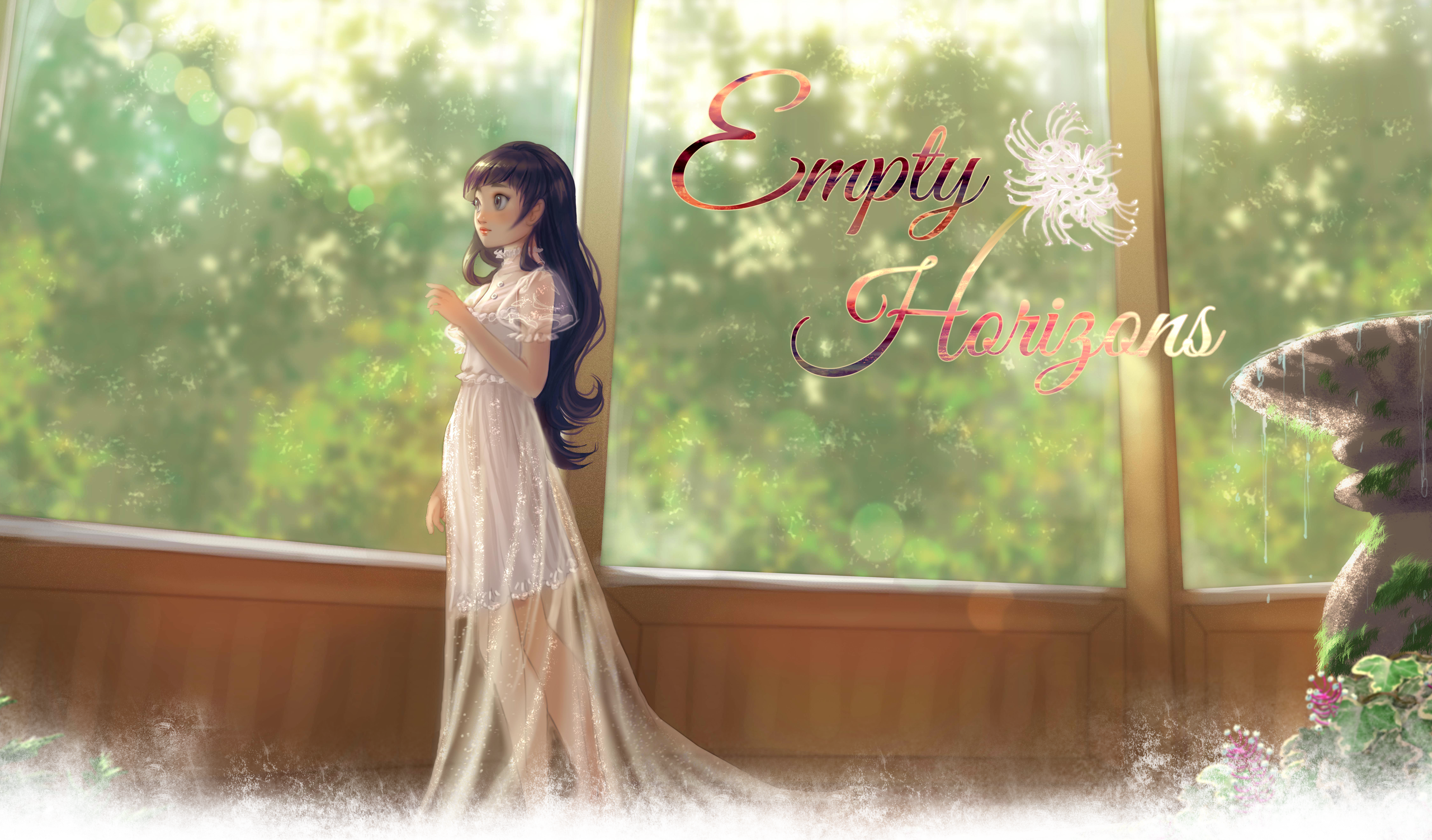 Empty Horizons
Synopsis
Mireille Maiorano is the daughter of a wealthy Italian family, raised in an all girls' boarding school far away from the rest of society — until her monotonous life is thrown into disarray after the unexpected death of her father.
Left with nowhere else to go, Mireille is sent to live with her uncle in France —
but the man who acts as her escort is the worst person imaginable for such a delicate job. Lyon is a tactless, careless Frenchman who only seems to care about telling stupid jokes and seducing older women,and Mireille hates him with every inch of her being.
At least, she would. She wants to. But life isn't always that simple.

Notes
Empty Horizons is an otome-ish VN (following a female MC and her feelings for a male love interest), and is around 45k words. It has a number of pretty BGs and CGs by the talented SillySelly, a mostly original OST, and a high concentration of silly banter. There's also some explicit dialogue (cursing and sexual references), so would be more suited for ages 15+.

Credits
Writing/Programming: Ebi-hime
Sprite art/BG art/GUI: Sillyselly
Music: TyberAlyx

Purchase
In order to download this game you must purchase it at or above the minimum price of $2.99 USD. You will get access to the following files:
EmptyHorizons-all.zip
487 MB