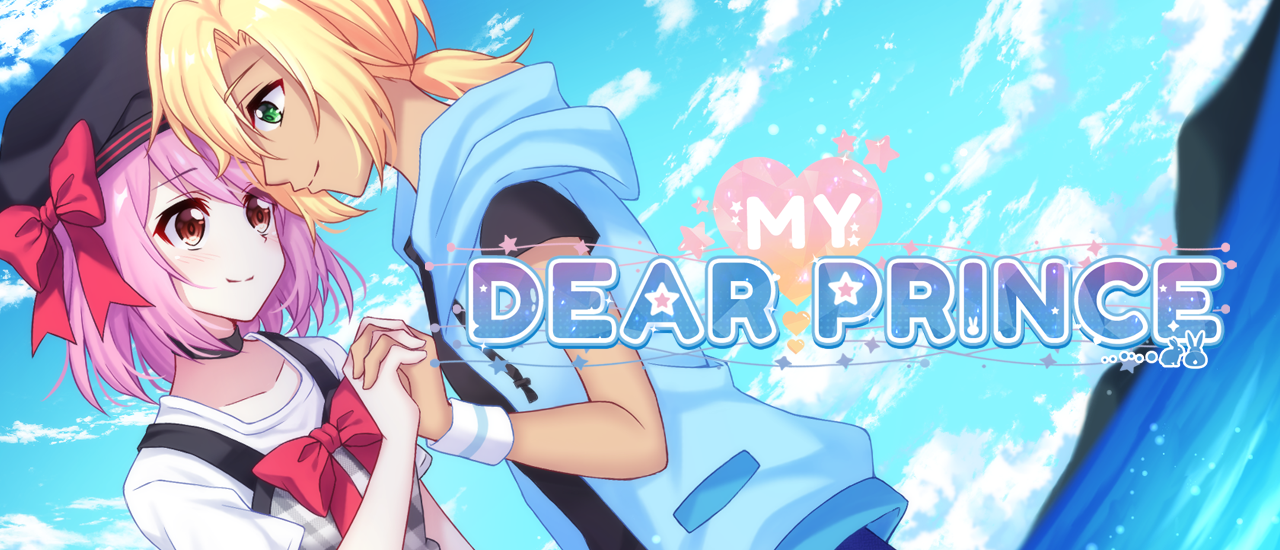 My Dear Prince
A downloadable game for Windows and Linux

Akiyama Momoka is an ordinary girl who lives on a small, rabbit-filled island called Omorishima with her parents and her bratty little sister, Mikan. She works part-time as a maid at a small seaside café alongside the bombastic Saya and the dour Yukie, but she has dreams far grander than that. Momoka adores girly romance manga, and she wants nothing more than to become an artist herself, and a writer of sweet love stories...

But how can she tell such a story when she's never been in love before?

Summer comes to Omorishima, and Momoka's hopes swell with it. She knows, despite her sister's teasing, that there must be a prince out there for her. She's determined to find him this year, and with his support write a wonderful romance story.

Then, on one sunny morning, while she's walking to work, Momoka meets a handsome boy on the beach. She feels drawn to him at once, and she's certain he must be the one she has been waiting for...

But Momoka soon learns that his handsome boy is, in fact, a handsome girl.

The girl's name is Hattori Aoi, and though she lives in Tokyo, she will be living in Omorishima for two weeks while her overworked father takes a much-needed vacation.

Aoi begins to work at the same café as Momoka, she lives in the same house, and as time wears on, Momoka finds herself growing closer to Aoi than she ever imagined. Aoi might be a girl, but she's even more princely than the love interests from Momoka's favorite romance stories.



95,000 words of text (approx 4-6 hours of reading

A kinetic story with no choices or branches

Detailed character and event artwork

An original soundtrack

A cute yuri love story

One obnoxious ojou-sama

Frilly maid outfits

Lots of rabbits!



Writing: ebi-hime
Character art: Kitsuneneco
Background art: kjkjmulo
Music: Mock Off
GUI: Re.Alice
Chinese translation: Yuri Atelier
Purchase
In order to download this game you must purchase it at or above the minimum price of $9.99 USD. Your purchase comes with a Steam key. You will get access to the following files:
My_Dear_Prince-1.0-market.zip
332 MB
Comments
Log in with itch.io to leave a comment.
There is some overlapping when Momoka is blinking. Might need a little PS touch :-)
Casual_huh with casual_neutral_blink layer.
Oh, nice catch! I can't believe I never noticed that haha ;;
I'll wait and see if I get any more error reports, then push an update with this fixed a bit later. Thank you!
Oh, and one more thing, not critical but still - you have some leftover psd's in sprite folders of Momoka and Saya.
And some very strange album arts in bgm :-D
Thanks for pointing it out, I'll upload a new build with the psd files removed.
As for the supposed album art issue, I can't see any art associated with any of the music files on my end, and no images are present in the bgm folder. Can you email me about this (my email is ebihimes@gmail.com) and send me a screenshot of what it is you're seeing?