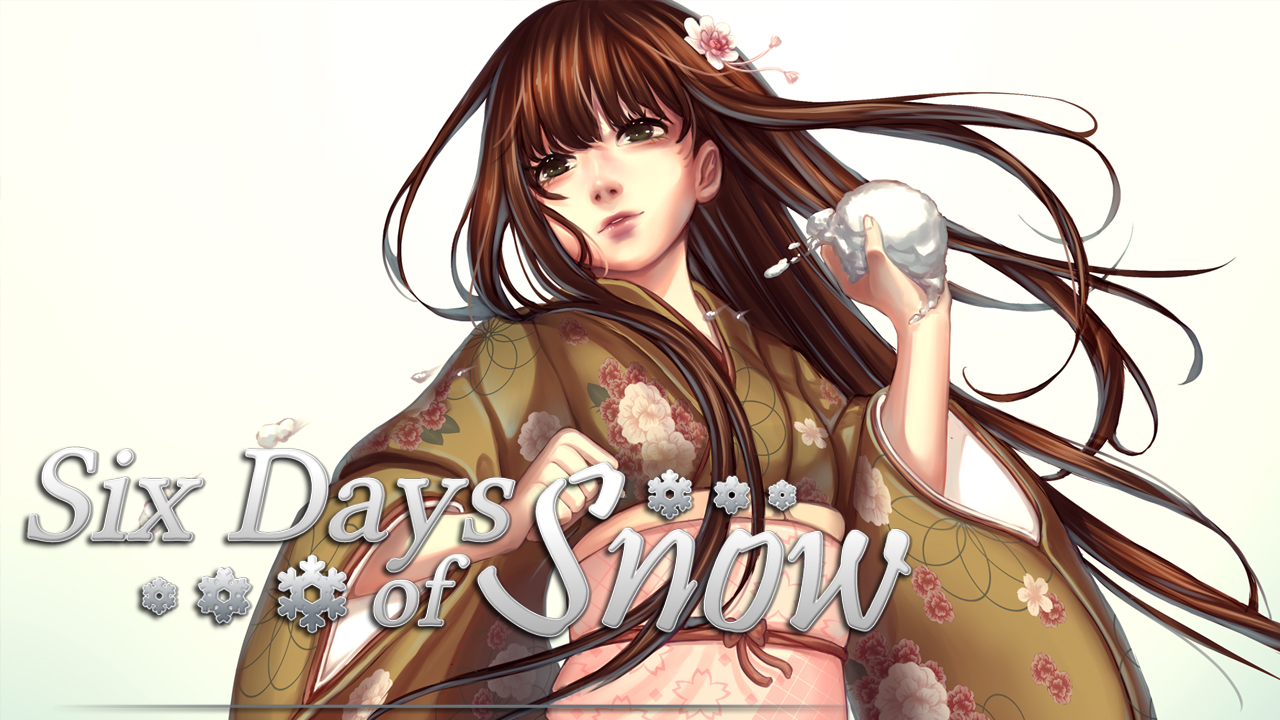 Six Days of Snow
A downloadable game for Windows and Linux

In the dim and distant past, Tanabe Eiji was a promising young writer, well-known for his poem Fireworks, which detailed the beginnings of his youthful and idealistic romance with his wife, Sachiko.

Twenty years later, however, Eiji's life has lost much of its shine. His poems, save for Fireworks, have fallen into obscurity, while his first (and last) novel was critically panned for being too depressing. Worse still, his relationship with his wife has started to stagnate.

In a desperate attempt to rekindle his lost creativity, Eiji embarks on a journey to the snowy mountains of Hakuba.

During his six day stay at the Azami Inn, an old and lonely building in the middle of nowhere, Eiji meets the inn's proprietress, the stern and indomitable Miss Kakiuchi, and her unwordly daughter, Reiko.

Eiji isn't sure why, exactly, but something about Reiko catches his attention. Though he tries to resist, he finds himself drawn to her charms all the same.

Could Reiko be his muse, who will inspire him to pen another masterpiece? Or will his obsession with her ruin the both of them?



- Around 35,000 words
- A kinetic storyline with no choices
- Realistic and softly rendered character artwork by Nuei
- Beautiful backgrounds by Taylor Payton
- An entirely custom soundtrack by yuzuki
- An ornate and overwrought writing style
Download
Download
Six_Days_of_Snow-1.0-steam.zip
263 MB