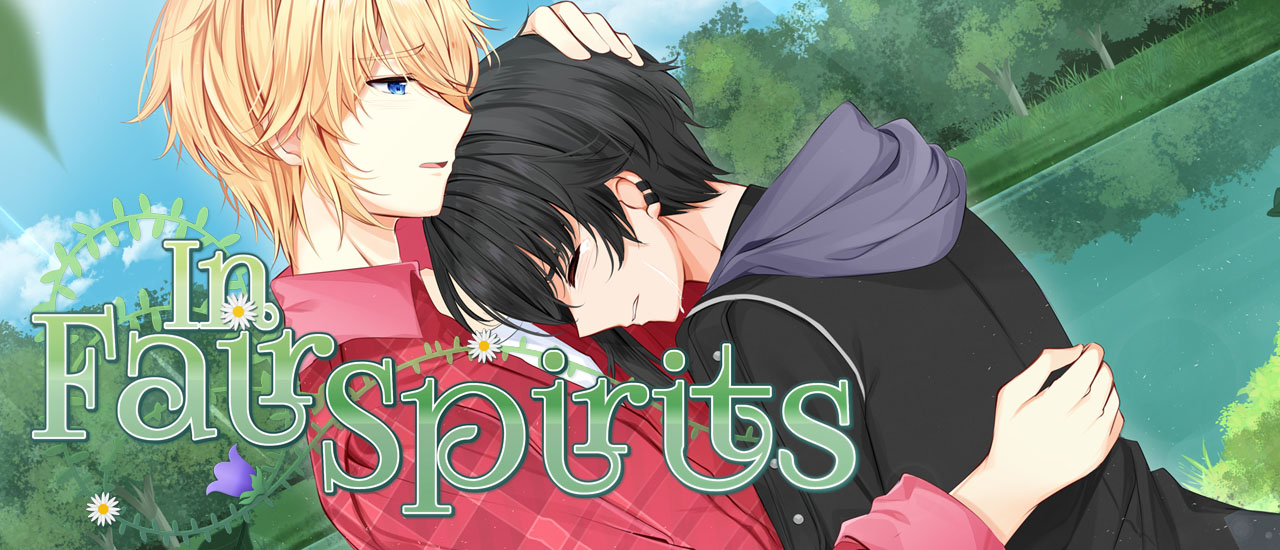 In Fair Spirits
A downloadable game for Windows, Linux, and Android

A standalone boys love spin-off of the two-part yuri fantasy series, The Fairy's Song and The Fairy's Secret.

In the distant past, when England was split into various warring factions, Edmund lived a quiet life with his father and his younger sister, Leofe. Edmund wanted nothing more than to protect his sister...

But, despite Edmund's best efforts, their relationship crumbled.

Now, almost one thousand years in the future, Edmund has been reincarnated in the small English village of Fenchapel. He is still grappling with his complex feelings about his younger sister, who perished many, many centuries ago…

And he has even more to contend with when he meets a smiley young man called Abel with a mischievous streak.

Talking to Abel initially helps Edmund put his past behind him, but what is he to do when Abel's smiling façade begins to slip?

There is much more to Abel than one might initially suspect – and, over time, Edmund begins to see in his new companion in a brand new light.




85,000 words of text (approx 4-6 hours of reading)

A linear story with no choices or branches

Two(!!!) pretty boys to stare at

An entirely original soundtrack

A sweet BL romance story

Lots of heart-to-heart conversations

Sad crying boys!!!

A happy ending!!! ♡



Writing/programming: ebi-hime
Sprite/CG art: AuCrowne
Extra Art: Konayachi, Renmiou, RemyArt, Sysen
Background art: BackgroundTK
UI: ds-sans
Music: Hope
Opening video: Phinalgo

Purchase
In order to download this game you must purchase it at or above the minimum price of $8.99 USD. Your purchase comes with a Steam key. You will get access to the following files:
fairspirits-1.0-market.zip
669 MB
com.ebihime.fairspirits-release.apk
762 MB
Comments
Log in with itch.io to leave a comment.
Will I understand the story if I play this one first?
The Fairy's Song/Secret are both summarised at the start of In Fair Spirits, so you should be able to understand the plot without any problems. It might be a bit overwhelming to get infodumped for like 5 mins at the start of the VN, but the rest of the story is a pretty fluffy slice of life thing, so it's not too complicated.
I saw, I bought. Very cute. Did a good job of reminding me I do not have a boyfriend. Have a boyfriend now

10/10 would buy again.
Thank you very much! I'm glad you enjoyed it!
I'm glad that my boys were sufficiently cute! ♡